Rubber components for plant engineering.
Rubber components for industrial plant engineering are subjected to extreme environmental conditions and even very small products require the greatest manufacturing precision.
For the plant engineering industry, MARGILGOMMA can supply a wide range of technical items made from elastomer or elastomer and metal according to drawings supplied by customers.
Some application examples
Sheaths for electric cables - Nozzles for vacuum cleaners - Cable glands - Plugs - Drawn wires for wiring systems - Rings for automatisms - O-rings and conical gaskets - Bellows - Valve bodies - Collar gaskets - Flat gaskets - Rounded sleeves - Covers and Finishes for electronic instruments.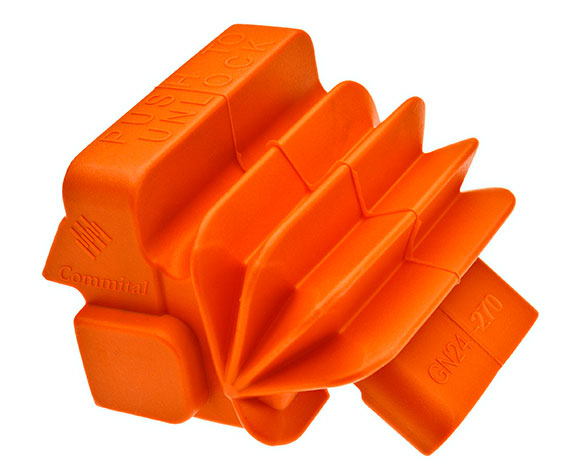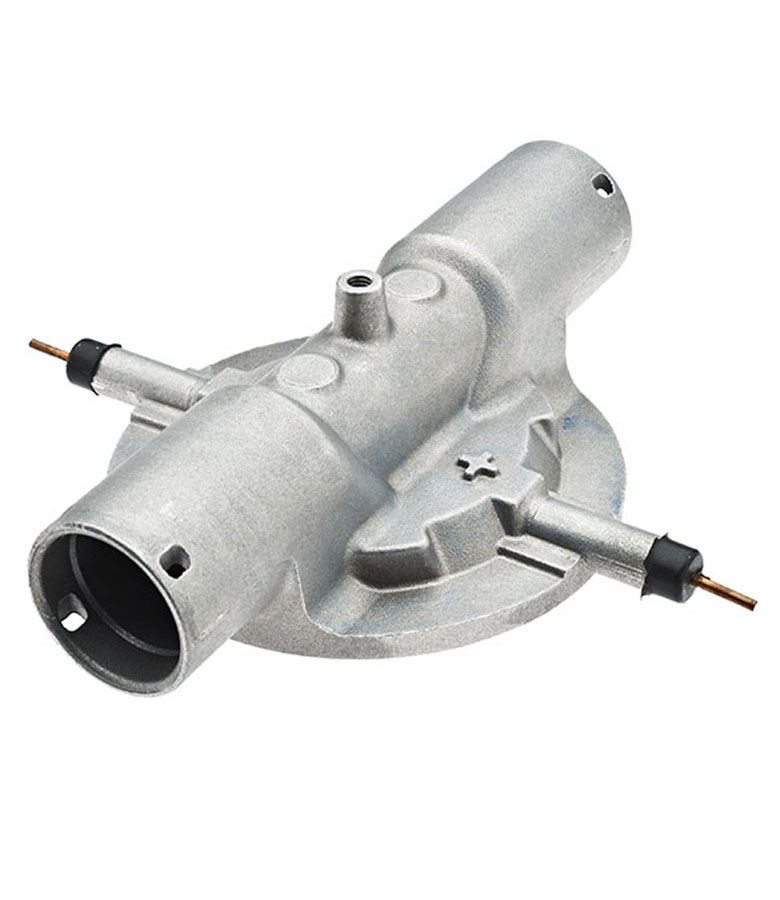 Fixings for photovoltaic systems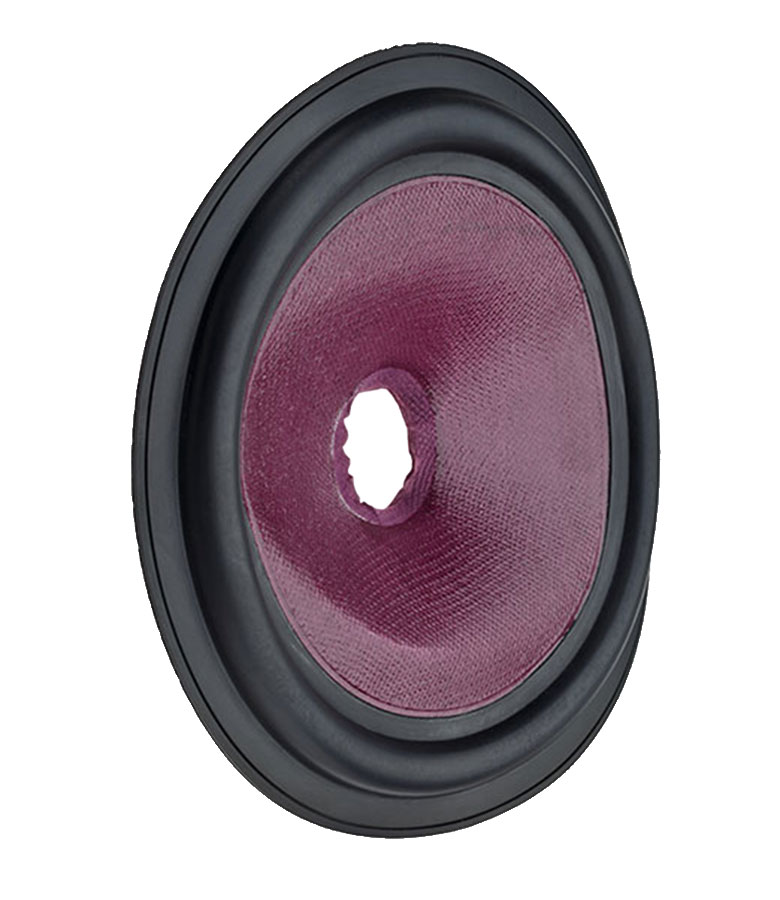 Seals for acoustic membranes
| Chemical terminology | Code | Trade name | Use timeframe | Hardness | Use |
| --- | --- | --- | --- | --- | --- |
| Natural rubber | NR | natural rubber | - 70°C ÷ + 80°C | 22 SH ÷ 90 SH | Seals, membranes, belts, bumpers, rollers, wheels, bellows, suction cups, sleeves, etc. |
| Butadiene Styrene copolymer | SBR | styrolic | - 40°C ÷ + 100°C | 42 SH ÷ 92 SH | Seals, bumpers, belts, sleeves, etc. |
| Butadiene Acrylonitrile copolymer | NBR | nitrile or oil resistant | - 40°C ÷ + 130°C | 30 SH ÷ 92 SH | Oil rings, gaskets, bellows, rollers, bushings, membranes, valves, suction cups, etc. |
| Polychloroprene | CR | neoprene | - 20°C ÷ + 120°C | 40 SH ÷ 85 SH | Pipes, membranes, gaskets, supports for bridges and construction, suction cups, etc. |
| Ethylene Propylene Copolymer | EPM | dutral | - 90°C ÷ + 140°C | 40 SH ÷ 90 SH | Gaskets and pads for construction applications, expansion joints for bridges and viaducts, sleeves, etc. |
| Ethylene Propylene Terpolymer | EPDM | terpolymer | - 80°C ÷ + 150°C | 40 SH ÷ 90 SH | See EPM applications, printing pads, printing rollers, etc. |
| Polydimethyl-siloxane | VMQ | silicone | - 60°C ÷ + 200°C | 30 SH ÷ 80 SH | Seals for solid and liquid food containers, covers for pushbutton panels, special series at high temperatures up to 300 °, etc. |
| Fluoroelastomer | FPM/FKM | tetrafluoroethylene - hexafluoropropylene | - 20°C ÷ + 280°C | 55 SH ÷ 80 SH | Highly qualified items for the mechanical, chemical, pharmaceutical industry, etc. |
| Polyurethanes | PU | vulkollan - adiprene - urepan | - 30°C ÷ + 100°C | 60 SH ÷100 SH | Coatings of rollers, wheels, pulleys, etc. |
| Polyiepi-hydrochlorine | CO | herclor | - 40°C ÷ + 160°C | 30 SH ÷ 80 SH | Gaskets for washing machines, refrigerators, cars, etc. |

We shape your projects - Download brochure